What is Plasma Fibroblast?
Plasma Fibroblast is a new and exciting cosmetic treatment that offers an alternative to invasive surgical procedures.  This procedure helps to tighten skin almost anywhere on the body, reduce fine lines and wrinkles, and dramatically improve acne scarring. This innovative treatment involves using an
extremely 
accurate handheld device with a small metal probe, which
is then brought
very close to the skin creating an arc of plasma gas. The plasma gas then shrinks tiny bits of targeted skin, creating a tightening effect and removing excess tissue. The result is a smoother, tighter, more youthful complexion!
For many individuals, loose and sagging skin is an undesirable cosmetic concern that negatively impacts their appearance and self-confidence.
Skin elasticity is caused
by the breakdown of collagen and elastin, two proteins within the skin responsible for giving it its firmness and elasticity. Aging, overexposure to the sun, free radicals, and genetics all play a role in contributing toward skin laxity.
How Long Do the results last?
Fibroblasting is more than a simple tightening treatment (
skin volume is actually reduced
), the effects should last as long as they would with invasive surgery. However, like with all surgical and cosmetic procedures, it will not stop any further aging, but the results should last years.  The positive effects of the treatment will
be noticed
almost immediately after the first treatment, but
the final results will be seen
8-12 weeks after your treatment.
Additionally, lifestyle
factors can prevent lasting results such as smoking, alcohol consumption, and prolonged sun exposure.
Benefits of Plasma Fibroblasting
1. Safe and Noninvasive
You don't have to worry about going under anesthesia or experiencing severe pain from Plasma Fibroblast. Unlike other skin-tightening procedures, it's safe and noninvasive. You may still experience some discomfort during the treatment and minor side effects in the days after the procedure. But these side effects are typically minimal,
consisting of
brown dots, some swelling and light scabbing so that new, healthy skin can form over it.
2. Target Almost Anywhere
Plasma Fibroblast skin tightening can
be used to 
target almost anywhere on your body. Areas include
eyelids,
under eyes, crow's feet, smoker's lines, jowls, neck, stomach, and arms. Just about anywhere there is laxity, fine lines or acne scarring, the Plasma Fibroblast can improve dramatically!
3. Effective
The effect of the treatment is almost instant.
It is guaranteed
that you will see a visible and marked difference in the quality of your skin after your first treatment. Although your skins' full potential will not
be reached
until you have undergone two to three sessions, 8-12 weeks apart. The speed at which
the full effect can be reached
is considerably faster than that of any competing procedure or treatment.
It has also been proven
to be effective for much longer than any other non-surgical skin rejuvenation solution.
4. Significantly lower cost
The cost of Plasma Fibroblast is much lower compared to surgical procedures treatments that typically start from $5000 on up!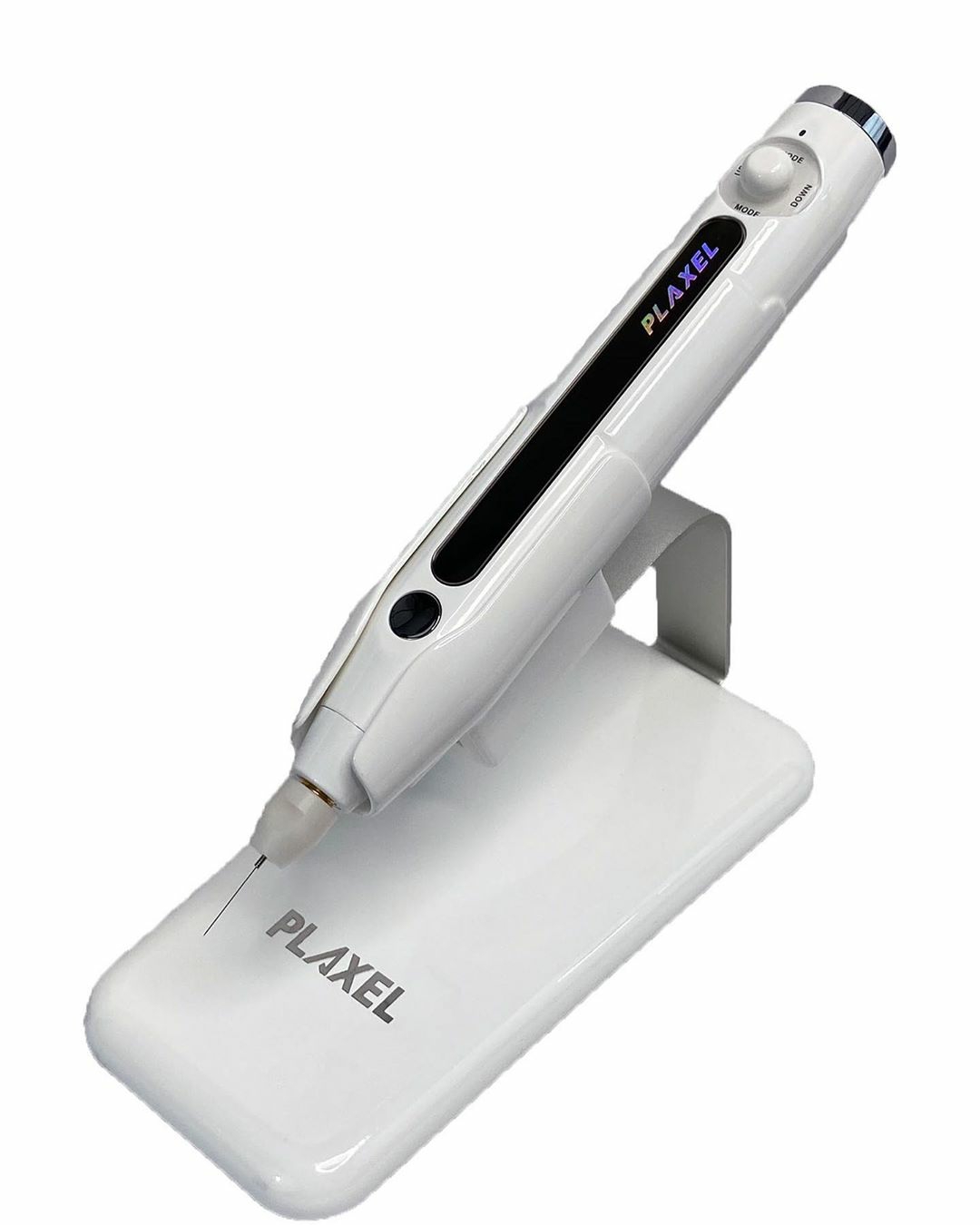 Pricing for Fibroblasting
Upper Eyelids      $385
Lower Eyes          $385
Crow's Feet          $330
Full Eyes               $935 (upper, lower and crow's feet)
Forehead              $605
Jaw Lift                 $880 (lower face/ submental)
Cheek Lift             $600
Lip lift/ lines         $330
Turkey Gobble      $330
Full Neck Lift        $880
Neck and Jaw       $1210
Full Face                $1870
Full Face & Neck   $2400
*Arms and Stomach prices will depend on the size of the area treated.
All Prices include post home care kit
An up-close and personal view of Plasma Fibroblasting.
Call for a free consultation today!