Signature Facial 1 hour • $98
Rejuvenate your skin with an extensive exfoliation treatment, extractions, and a calming mask, all using clinical grade products designed specifically for your concerns. A relaxing hand and arm massage or facial massage add to the pampering.
Dermaplane 30 minutes • $75+
Dermaplaning is a simple and safe procedure for exfoliating the epidermis and ridding the skin of fine vellus hair (peach fuzz)and leaving your skin smooth.
Dermafile exfoliating 30 minutes and up • $75+
Suction free and particle free polish and resurfacing improving skin tone, texture and pigment.
Chemical Peels 30 minutes and up • Price varies
Peels for all skin types and conditions including acne, brightening, and pigment reducing to resurfacing the skin and stimulating collagen.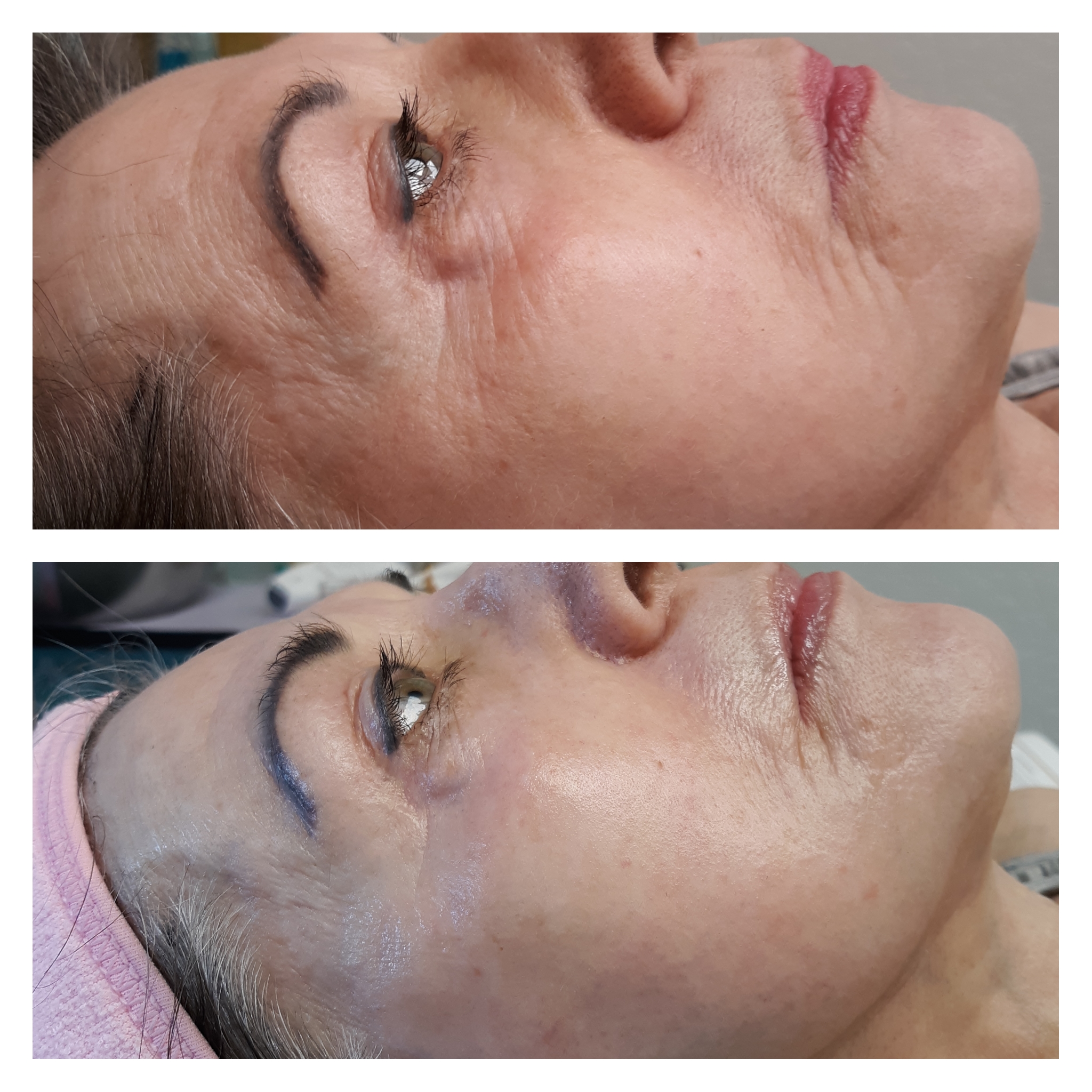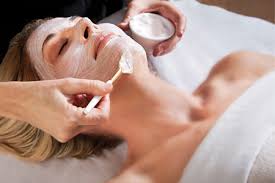 Lip  $11

Chin $17

Brow wax and shape $22

Gentleman's grooming (brow, nose, ear) $40

Lash tint $33

Brow tint $17

Combo: brow wax, brow tint, and lash tint $50
Nano Facial  1.5 hrs • $165
This is a facial like no other. After a thorough cleanse, exfoliation, and extractions, nanotechnology is used to infuse nutrients needed for your individual skin concerns. This hydrates, plumps and bringing life back to your skin. Next, a LED light (red, blue, yellow or green) is used to address specific needs from killing bacteria, suppressing melanin and stimulating collagen. 

Back Facial 1 hr • $100
A purifying treatment for the often neglected back area. Cleansing, exfoliation, and extraction of clogged pores are the main focus of this service. After this relaxing beauty enhancement service, your back will be left scrupulously clean.
Elite Men's Facial 1hr  • $105
Rejuvenate and hydrate your skin with this unique facial. An exfoliation treatment tailored to meet your concerns is followed by nanotechnology infusion to plump dehydrated skin and is finished with a LED treatment.
Acne Treatment  1hr • $95
Deep cleansing followed by extractions, a chemical peel suited to the needs of the client followed by a blue light LED treatment. 
Korean Facial Treatments

• $165
Experience one of the unique facial treatments using Korean skin care and the Leaf which includes plasma, electroporation and micro-current. Experience this luxurious facial while improving your skin concerns.
Omega Hydra Cool Facial • $185
 This luxurious treatment includes hydro abrasion with chemical exfoliation, vitamin infusion, cryotherapy, and micro-current. All using Korean skincare while making this the premier facial;
LED Light Treatments 30 minutes • $30 add on or package available 
 LED Phototherapy is a non-invasive facial treatment that uses narrow band, non-thermal LED light energy to trigger your body's natural cell processes to accelerate rejuvenation and repair of the skin. It's recommended for skin rejuvenation, sun damage, acne, rosacea, eczema, psoriasis, dermatitis, sensitive and inflammatory conditions, wound healing and scarring as well as anyone looking to restore skin's radiance.